THE FEDORA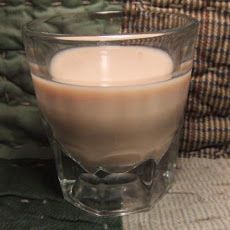 1 part Coconut Rum (i.e., Malibu)
1 part Irish Cream Liqueur (i.e., Baileys)
1 part 2% milk (or half and half)
1 splash of Almond Syrup
Fill a shaker 1/2 full with ice. Add ingredients to shaker, shake well and strain into shot glasses.
Note: You can buy the almond syrup at Starbucks.
BITD SCREWDRIVER
- One gallon jug of orange juice
- One bottle of
Tito's Handmade Vodka
Pour approximately 1/2 of orange juice out of the jug (save for breakfast or whenever you feel like juice). Fill the remainder of the gallon jug of orange juice with
Tito's Handmade Vodka
. Shake well. Pour over ice and enjoy.
Take this one step further and, after you pour over ice, add a splash of grenadine for your very own
Tito's Sunrise!
Note: Do not substitute orange juice with orange drink. Always drink responsibly. Make sure to secure any and all aluminum baseball bats (don't ask).