TAILGATING TIPS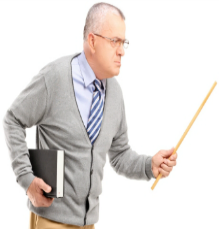 Our handy little list of tips and whatnot that we developed after years and years of hard work and experiences (and looking this stuff up on Google too). In these tough economic times, any tip is a good tip (that's what SHE said, har, har har...). No, seriously, follow these tips and you will have the best tailgate party on the planet! Or at least that's what you can tell your family as you drag them out of bed 7 hours before the game.

1. Be Early. Early does not mean one hour before game time. We usually arrive AT LEAST 4 hours before game time for a noon kickoff. For afternoon or night games we get there between 6-8 hours earlier. Depending where you Tailgate, if you get there before the gates open, have some of your group walk into the parking lot (unless you'll get arrested or something) and stake out your primo Tailgating spot. When the gates open, the rest of the group that stayed with your vehicle (you did leave someone back at the car, right?) can meet you at the spot you saved. Clever!!!

2. Be Nice. Treat people how you want to be treated (you know, the stuff you were supposed to learn in kindergarden). If you see that the same folks park at a certain place game after game, don't try to take that same place unless you know FOR SURE they will not be there. Don't go mooching for free food or beer. Offer a few bucks - chances are you'll get it for free anyway. Also, don't spit at anyone or make rude remarks about other people's aunties (unless they're Eagles fans).

3. Be Prepared. Get as much stuff ready as you can the night before. Prepare your food (marinade, dry rub, etc.), make your sauces, put everything in portable containers (see number 4), put food and beverages in the ice chests, load up your vehicle, etc. NOTE: Here in good old, God-fearing Texas, on Sundays they don't sell liquor and no beer sales until 12:00 p.m. (noon) so prepare accordingly - SINNER!

4. Be portable. Use as many disposable containers as possible. Zip-loc type bags are invaluable. Fill them up with marinated meats, veggies, desserts, etc. Then as you use these items, throw the bag away. Disposable tupperware type containers are also useful. We also use the large storage bins to store and transport items to the game (i.e, extension cords, garbage bags, BBQ tools, etc.). Think of a tailgate party as a kind of camping trip - except without the mosquitos or rabid wolverines! NOTE: We always get the name brand Zip-loc type bags. We have used the generic and/or store brand and the quality is not as good. Nobody wants a leaky sack!

5. Be Organized. Set up your tailgate so you can get to everything when you need to. We bought one of those three-drawer plastic rubbermaid containers (Wal mart - about 13 bucks). Each drawer holds particular items (one drawer for napkins, plates, utensils, etc., one drawer for koozies, bottle openers, etc.). We've even had "practice" tailgate parties in our driveway before the season starts to make sure we have everything we need (and to annoy the neighbors).

6. Be Clean. Take plenty of trash bags. Put your trash and/or trash bags in one of the many trash cans in the lot. If the cans are full (which they usually are), just leave the bag next to the can. Also, throw your empty aluminum cans on the ground next to the trash cans. It makes it easy for the people who go around collecting cans to recycle.

Send your tailgating tips and ideas to info@DallasTailgate.com. If they're good - we'll add them here.